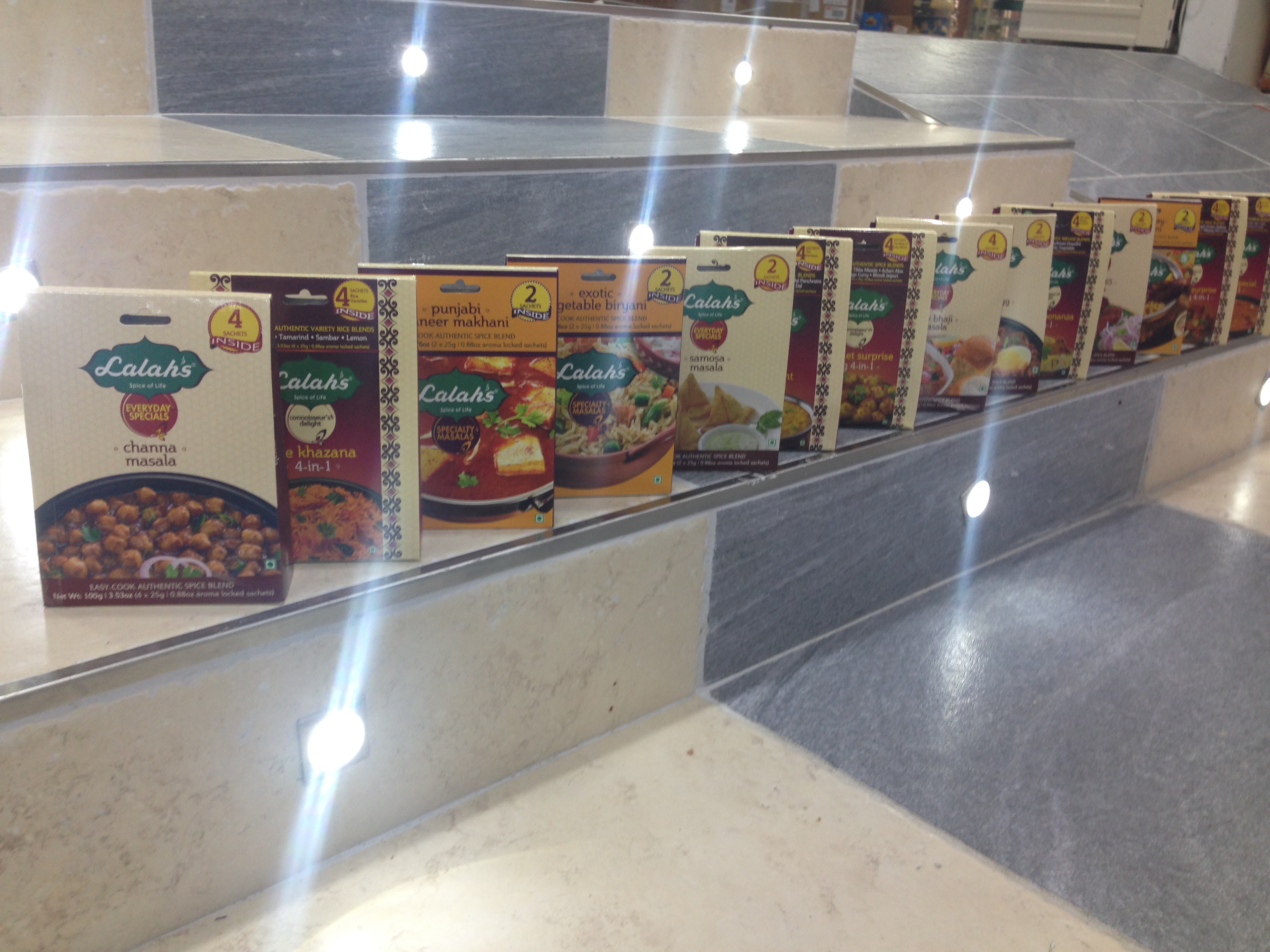 First Importer of Lalah's Masala's
Indian spices are known for their extremely good taste and quality. Unfortunately there are not so many particular Indian brands available on the Dutch Market, until now!
India Gate is proud do announce; the first Dutch Importer of Lalah's Spices. Lalah's spices are known for their authentic taste and varieties. Hereby we present you the best collection of Lalah's spices and herbs.
Lalah's
Lalah's is a renowed name wordlwide in the spice industry. With the exciting variety of spice blends created by experts with the choicest of ingredients, you can cook authentic Indian Dishes like no other.
The available variety of Lalah's Spices:
Lalah's Speciality Masala's
– Dry Channa ( 2x25gr )
– Punjabi Paneer Makhani( 2x25g )
– Pav Bhaji Masala ( 2x25g )
– Chicken 65 Masala ( 2x25g )
– Masala Egg ( 2x25g )
– Samosa Masala ( 2x25g )
– Bombay Biryani (2x25g )
– Exotic Vegetable Biryani ( 2x25g )
Lalah's Connoisseur's Delight
– Biryani Bonanza ( 4 varieties in 1 ) : Makes Hydrabadi, Lucknowi, Zafrani and Exotic Vegetable Biryani
– Dal Delight (4 in 1 ): Makes Dal Makhani, Rajasthani Dal Panchratni, Dal Fry, Gujrati Dal
– Gourmet Non-Veg (4 in 1): Makes Kesari Chicken Tikka, Bengali Chicken Jalfrezi, Kashmiri Mutton Rogan Josh, Alleppey Fish Curry
– Gourmet Veg (4 in 1): Makes Punjabi Paneer Tikka, Achari Aloo, Madras Mango Curry and Bhindi Jaipuri
– Rice Khazana (4 in 1): Makes Tomato, Tamarind, Sambhar, Lemon
– Sambhar Masala (4 in 1): Makes Madras Style, Arachuvitta Iyer Style, Udipi Tiffin Style and Chettinad Style
Lalah's Chef Mate
– Tamarind Health ( 600gm )
– Premium Roasted Onions ( 250g )
[smartslider2 slider="10″]